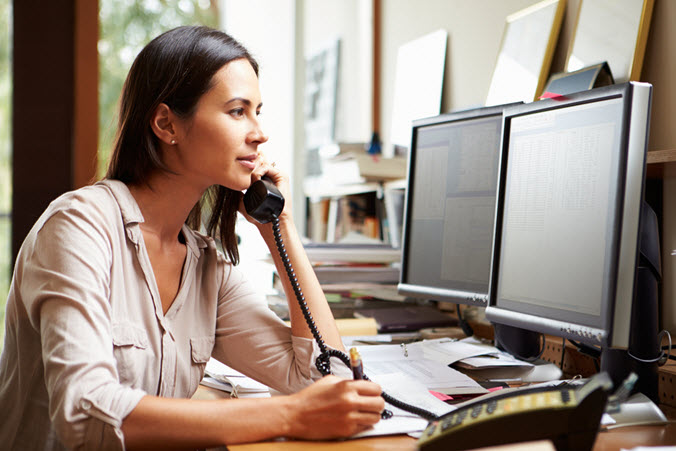 If you work in a client-facing role, you know how fickle the relationship between your company and a client can be. At some point, you'll have to work on improving your relationship with your customers, either due to troubleshooting or client growth initiatives. Either way, you'll need to know how to mend fences, as well as build bridges.
Customers and clients today are quite sensitive to the attention and service they receive. Should you fail in their eyes, you have to work twice as hard to earn back their respect and business or risk losing them to your competitors.
How exactly can you go about maintaining a strong hold on your customers? Let's take a look at just some tips that'll help you do just that.
Don't be aloof.
Never forget that your clients are your business' mainstay. You need them more than they need you. Before anything, you need to be as approachable as you possibly can with them. Always work toward getting as close to your clients as possible.
A great place to start? Make sure all your communications with them are written in the first person. You can also use media files, like videos or photography, that show what a typical day in your office looks like or feature a specific staff member so they see the human side of your company.
Always reach out.
Take the previous advice a step further by actually probing to find out more about your clients and customers. Send out surveys and questionnaires asking what they would change about your products. Have a comment page that also has a live chat app so they can contact you directly – needless to say, you will need to respond to messages promptly.
Go even further still and use messaging apps like Viber and WhatsApp to get closer to them on a personal level; the novelty of your approach alone will score you a few stars among your customers.
Also, never forget to immediately act upon any feedback you get – be it good or bad.
Add value, earn respect.
Every aspect of your business (including your website) should be focused on improving your clients' and customers' lives. Your services should aim to help clients overcome a specific problem and every piece of content on your website should support that service.
On the other hand, if you happen to be in the information business, you can achieve the same results by constantly adding value to your visitors' lives through the useful content and media you publish.
Go above and beyond. 
When your customers come to you, they expect certain results. But what if they get what they expected plus a little extra? Wouldn't that be a nice little surprise?
Well, it would certainly cement your reputation as the company to go to for absolute satisfaction and then some. Going above and beyond clients' expectations shows just how dedicated you are to your clients. That's always good for your business and the relationships you seek to build.
Only hire experts.
Your business should always hire people who know what they're doing. Don't cut corners by hiring the first person that applies to any open position. Neither should you hire someone simply because they come at a cheaper price.
Experts achieve their status by being professionals dedicated to their jobs and their employers. They love what they do and strive to deliver quality work as a matter of principle. These kinds of employees – be they front-end customer service agents or programmers who sit in the back of the office – will certainly make you look good. Always bet on and invest in them.
Go out into the real world.
Even businesses that are strictly online need to go out and actually meet clients in person from time to time. As a business owner, you should think of ways to go out and meet the people who keep your enterprise in the black.
You can use offline advertisements, sponsoring of events or organizing meet-and-greet workshops to show the human face behind your website. Try to make it a more personal event rather than simply setting up a booth at a convention or expo. That personal touch will always go further than simply communicating online.
The moral of the story is…
So now you know how to create and maintain a great relationship with your clients. If there's one thing to take away from this, it's that you should run a business that treats its clients as you would want to be treated.
Always keep that thought at the fore when dealing with your clients and you'll seldom go wrong.