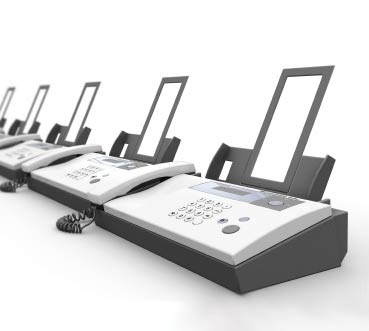 I hate paperwork. I know: who doesn't? But I differentiate between paperwork that gets filled out at the bank or doctor's office and paperwork that ends up in my pile of unsorted papers at home. If I can check things off, sign it and hand it to someone else to deal with, I'm a happy camper. It's when things get stuck in my home office that the problems begin.
Besides my tendencies to procrastination and disorganization, I also run into the simple problem of lack of machinery. I've been asked to send signed documents, but without a fax machine or scanner that involves an extra errand to a copy store. With the aforementioned tendency to procrastination, that usually means the task will be carefully avoided for the next month, until the paperwork is now out of date and the process has to start from the beginning.
Yesterday, Mashable posted an article with a number of solutions to this problem. These included a number of mobile apps to let you scan documents by taking pictures of them with the camera built into your smartphone. Not only would this solve my equipment problem but these apps are full of great extra tools that might also help with organization. Here are just some of the great things they do:
Integrate with Dropbox, Mobile.me, Evernote, Google Docs
Digitize and touchup handwritten documents
Scan business cards and import the information to your contact lists and LinkedIn account
Image editing
Text search within a PDF
Online fax
Categorize receipts and coupons and even create expense reports
Secure email
It's this kind of thing that makes me consider getting a smartphone. But for those of us who weren't lucky enough to get an iPhone as a gift this holiday season, Mashable did suggest one more option. Doxie is a portable scanner which looks like a shiny black stick with a slit through the middle to run the page through. It uploads directly to the Cloud and can be accessed by most computers and mobile devices.
Whether or not this kind of thing is enabling my procrastination habit, I have to cheer for it. Here is yet another technology that allows me to avoid changing out of my slippers.