'Tis the season to grab some hot chocolate, turn on the twinkle lights and snuggle up on the couch to enjoy one of your favorite holiday movies. Whether it's a hilarious comedy or a heartwarming black-and-white classic, we've all got at least one favorite seasonal flick that makes the holiday season feel complete. Holiday movies tend to include some element of romance and sentimentality, so what we choose to watch can actually reveal a lot about our approach to love.
So, are you single this season? Here's what your favorite holiday movie says about you and your online dating style!
Love Actually
You're a hopeless romantic and you aren't afraid to show it. You live for "meet-cute" moments and happy endings, which sometimes leaves you feeling disillusioned with online dating. Meeting online is fine, but if someone really wants to capture your heart they're going to have to step their romance game up and show that you matter to them. You're a fan of grand, romantic gestures. Note to potential love interests: now's the time to dust off that adorable handwritten sign ("To me, you are perfect") and brush up on your serenade skills.
Home Alone
You're witty, mischievous, and take pride in often being the smartest person in the room. But, beneath your tough, wise-cracking exterior, you've got a sweet, marshmallow inside just like the film's pint-sized hero, Kevin McCallister. You may hide it well, but family is really important to you. You're looking for a partner who matches your wit and values the same things as you, like family traditions and cheese pizza. You may also have some deep seated abandonment issues that are worth examining. Just saying.
The Nightmare Before Christmas
A closet romantic that's secretly in love with the holidays, but too cool to show it? Yep, that's you to a tee. Just like Tim Burton's animated pseudo-thriller that's excellent at disguising the joy and wonderment of the holiday season, you keep your feelings under wraps. You've got nonchalance down to a studied art form. Your profile may be full of moody, black and white photos, but you're not fooling anyone. What you really want for Christmas is to meet that one person who just gets you in all your quirky glory.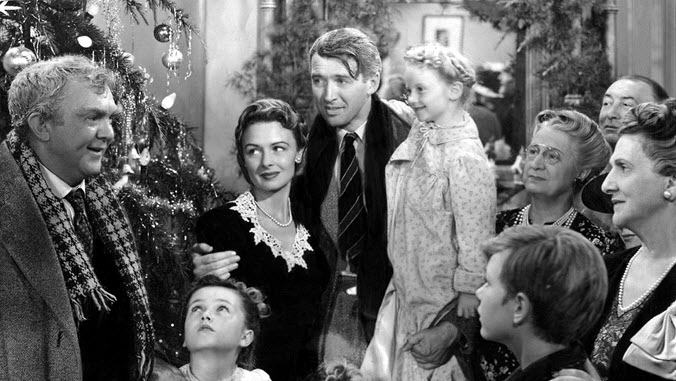 It's a Wonderful Life
A classic holiday tale for a classic kind of single. You love the old-time feel of this 1946 film because of what it represents: optimism, romance, tradition, and a time when men wore suits and hats that didn't say things like "FBI: Federal Body Inspector" across the front. Manners are important to you, as is practicing gratitude. Easiest way to alienate you online? Be rude and show that you don't appreciate what you have.
Bad Santa
Just like this raunchy comedy full of hijinx and cons, you like your holiday season with a side of obscenity. You value a good sense of humor and you aren't afraid to say exactly what you think online. You're a hell of a lot of fun, but the flipside of this is that you're prone to saying the wrong thing and perpetually find your foot in your mouth. But, like Bad Santa's protagonist, you're not without hope. Adjust your filter a bit and you'll be fine.
The Muppet's Christmas Carol
You're a kid at heart, which is why you can't get enough of your this Muppet classic. You used to have a poster of Kermit the Frog taped to your childhood bedroom wall because you always liked what the guy was about: kindness, fairness, and awesome musical numbers. These things are still important to you, which is why you sometimes find the world of online dating a bit rough. Charity and giving back is your jam. If you hang in there, you're sure to meet a mate who shares the same values.
National Lampoon's Christmas Vacation
You're both a realist and an optimist. You likely have a large extended family or at least one that's high on the dysfunction scale and you've learned to take it all in stride. When it comes to the holidays and love, you like to go with the flow. Sometimes you mess up, say the wrong thing or accidentally set the Christmas tree on fire, but there's a lot of love there and your heart in is in the right place.
Still struggling to find your way in the world of online dating? 
Our Top 5 Online Dating Picks can help you find your way – quick and easy. Sign up today and spend the holidays with your perfect match.