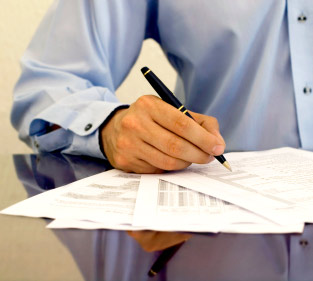 Procrastinators rejoice! This year the calendar conspires to give us three extra days to file taxes.
First of all, it's a leap year meaning that there is a 29th day of February. By the time you get around to filing taxes in April though, that will be long forgotten. However, because taxes can't be due on the weekend and April 15th falls on a Sunday this year, tax day is pushed off. But the procrastination doesn't end there.
Any holiday in the District of Columbia is enough to push off the tax deadline for the entire country and Emancipation Day is celebrated in D.C. on April 16th. That means that taxes are not actually due until April 17th, giving you three more days than usual since last year's due date.
Emancipation Day commemorates the day in 1862 when President Abraham Lincoln signed the Compensated Emancipation Act, freeing over 3,000 slaves in the District of Columbia. This was still more than eight months before the Emancipation Proclamation was issued.
It was celebrated with a parade until 1901, with the tradition reinstated in 2002 and Emancipation Day declared a public holiday is 2005. Since then, it has pushed off the date of application deadlines twice before this year.
If you're using online tax software to file your taxes on your own, this all makes for a procrastination trap. Professionals know that even with an extra three days, they're going to have hundreds of taxes to file and are unlikely to push off the work. For those of us doing it ourselves, it will be easier to dawdle. But especially if you've never used tax software before, be sure to give yourself plenty of time to get comfortable and not do a rush job. It's also a good idea to check out some reviews of online tax software so that you can pick the one that will help you get it done within the time frame that works for you- and not at the last second!