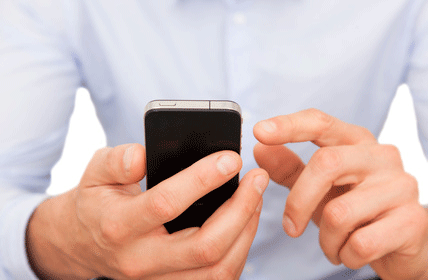 I know, I know- it's just what you were missing: Apps to let you blog from your smartphone. But with content being updated so fast all over the web, it's important to keep moving if you want to keep your readers' interest. Especially if you have a blog that includes media other than text, there's no reason you should be limited to blogging when you're sitting at a desk. So here are some of the top apps to help you keep your blog up-to-date while you're on-the-go.
1.Wordpress- Although it didn't start out very helpful, most bloggers now find this usable. The UI makes posting pictures and videos quickly very easy and doesn't ignore the smaller screen.
2.Blogger- With a simple easy-to-use interface, this app allows you to do most of the same actions as you could on the computer, minus most of the actual text formatting.
3.Blogsy-This app gives you almost all of the editing tools you might need and then integrates with Blogger and WordPress.
4.Analytics Pro- Allows you to easily access and use Google Analytics from an iPhone with a well-designed user interface.
5.Avid Studio- A good interface for movie editing, helping if you're a video-blogger on the go.
6.Tumblr- One of the best blogging software for microblogging and photoblogs, but now on a smartphone or tablet.
Of course, whether these are the best apps for you depend on which blogging platform you're already using. Although these are the most popular, most blogging platforms will have their own apps even if they don't provide all the functionality of the desktop version. But as we've shown here, don't just settle for the mobile version of the platform you're already using. There are plenty of great apps out there that work alongside your blogging platform so you can really give your readers something special!