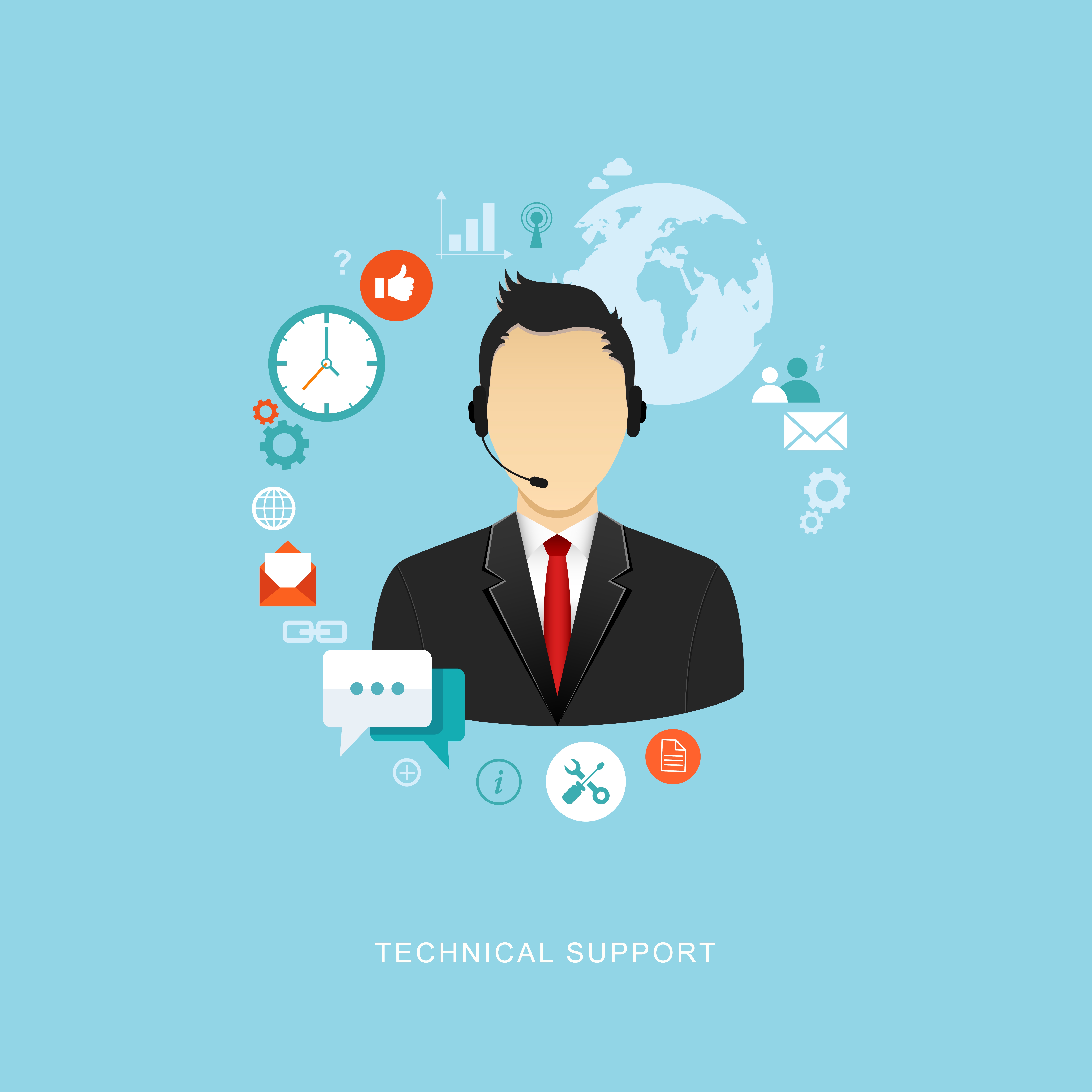 Web hosting providers have the obligation of making sure that their customers know exactly what it is that they are offering them, how to properly utilize the services they have purchased and that they can rely on them to resolve any issues that may arise from the use of their services. This is done by implementing a good customer service plan that informs potential clients about the products and services on offer and helps paying customers navigate the day-to-day usage of said products and services once they have signed on. In other words, the hosting providers must always have a way for their clients to contact them.
While there are many ways of staying in contact with clients such as email, phone, contact forms, forums, knowledgebase etc. the one that offers most advantages is live help.
Personal Touch
Using live help offers a more hands-on experience as well as a personal touch. It puts a human face (or voice) to the otherwise cold electronic corporation that sits behind the customers' screens. It is that "warmth" that makes this method of helping clients more useful than just pointing them to a page where pre-prepared notes and instructions tell them how to proceed to address their concerns.
Being able to talk to a person helps in making the clients feel that they are actually being assisted, as opposed to simply being left to search for information by browsing through a knowledgebase.
Better Chance of Resolving Issues
Nothing is more frustrating than heading to help pages, spending hours going through their content and then not being able to find an answer. Even the most common problem can get require a totally different solution if one simple factor involved is changed. It therefore doesn't make sense to put a general solution and expect the clients to figure out the specific resolution.
A good example of how this is handled can be found in the way HostGator balances these two methods (knowledgebase and live help) of customer service. When clients want to contact the help center on the site they are led to a form where they are asked to type in what their problem is. Based on that basic description, HostGator makes an automatic search of its knowledgebase and if there are no documents found on the topic it automatically leads them on to the option of starting a live chat session. This saves the customers from having to waste their time digging through the knowledgebase especially when there will be no solution provided at the end of the search.
Arvixe Web Hosting takes the search one step further: in their case, the description of the problem that is provided by the customer is not only queried in their knowledgebase but also in their blogs and forums. The customer then has the option of either going through the query results (if there are any) or proceeding to the live chat option (if there are none).
Support Availability
Live help customer service involves making a sales or technical representative of the hosting provider available to help with resolving issues or answer any related questions 24 hours a day, every single day. In the age of e-commerce it doesn't make financial sense to stick to set working hours. The world never sleeps and neither should businesses (definitely not their support staff).
Arvixe Web Hosting is one such hosting provider that makes round-the-clock support available to its customers. Apart from offering its clients the option to contact a representative via chat rooms, they have made a toll-free telephone number available that is also manned 24-hours a day.
Helps the Hosting Providers
Having live customer service isn't just for the convenience of the clients. Smart hosting providers can make use of the information they get from the service and implement it to further improve their services:
They can gather information on what kind of problems occur in which parts of the world and figure out a location- or region-specific solution to address it for once and for all.
They can use the location information of their clients and implement it in their SEO campaign. They can create more content using their languages, for example.
Hosting providers can project a global image by making live help available to their clients in their own languages.
They can increase their sales by increasing their popularity through customer satisfaction which will be helped by having great live help support
They can also get more clients by directly explaining advantages and benefits to the visitors of the website and "converting" them into becoming paying customers.
They can improve their services by using the feedback that they receive from their clients and visitors.
What Constitutes Good Live Help Support?
Now that we have seen the advantages of live help as a customer service feature, let us have a look at what makes a good live help support:
The waiting time for clients to connect to a representative should be as short as possible. It doesn't make sense for the customer to contact live help hoping to get an immediate solution and have then have to sit and wait for a half hour looking at a message that states "Estimated wait time: 30 minutes".
It goes without saying that the representatives should be people who strive to help customers. Not everyone is perfect and that includes the clients contacting them. The reps should be patient and understanding in the face of complaining and even rude customers.
The representatives should also have an in-depth knowledge in their assigned fields. A customer will easily be able to tell if the rep on the other side is blindly wading through set questions instead of troubleshooting to find a solution.
The support clients receive should cover all aspects of the hosting provider's services that have been offered. It won't make sense to tell customers that they can get support on topics related to, say, web design and domain configuration and not on issues related to databases. In fact, a good way to go about it would be just like inMotion Hosting does it: they have a separate link for clients that would like to discuss sales issues. They also have another one for those that are looking for technical support. All this is in addition to having a live chat and toll-free numbers available to the clients.
When a hosting provider offers 24-hour customer support, it should make sure that it is available 24 hours a day, every