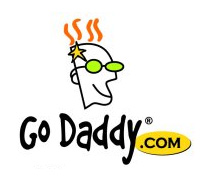 Our review of GoDaddy web hosting calls the service "unique" and in the past that may have been a little too true, at least according to censors of Superbowl commercials. This year however, GoDaddy has already had its commercials approved by NBC well in advance of the 2012 Superbowl.
Rumors abounded in past years that GoDaddy was intentionally submitting commercials that would be rejected for the sake of the attention that they would bring. It seems to have worked, since viewers crowded the website last year to see the "Internet Only version" of the commercial and GoDaddy experienced a huge jump in registrations in the fifteen minutes after it aired.
Bob Parsons, GoDaddy CEO, denied the claims and said "…we submit concepts that are fun, edgy and slightly inappropriate. That's GoDaddy-esque and that's what drives viewers to GoDaddy.com…"
So now I'm trying to understand why people would be drawn to a web hosting service that describes itself as "slightly inappropriate." I suppose that's what makes them "edgy" and who doesn't want an edgy website?
Being edgy comes along with being a fearless straight-talker, innovating and never sugar-coating.  That may sound like a bit of a dramatic way to describe a web hosting service but I'll admit they have some interesting features.  For example, most web hosting services use one of a few standard control panels whereas GoDaddy created its own. I suppose I can call that edgy.
I'm not sure how many other services I would want describing themselves as "edgy" though. I wouldn't want my supermarket or mechanic to be edgy and can you imagine if your dentist described himself as "fun, edgy and slightly inappropriate"? I don't think it would go over well. On the other hand, that sounds like a great way for a football team to win. So I hereby salute GoDaddy for getting into the Superbowl spirit. Go Team!