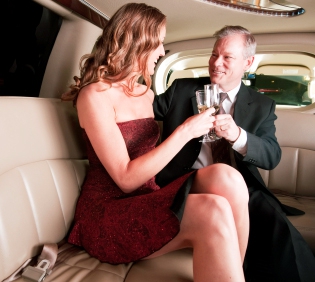 When subscribers to online dating sites become satisfied customers, they tend turn into brand evangelists for whichever site helped them find their partner. This is naturally understandable since meeting a life partner for the mere cost of a dating site subscription, around $20 a month, seems like such a great deal that satisfied customers are often overwhelmed by feelings of gratitude towards the site that made it happen. That's why it's somewhat surprising that results of a recent survey conducted by SeekingArrangement.com suggest that some happy customers are unwilling to share their experiences with friends and family. These findings were much to the chagrin of SeekingArrangement.com CEO, Brandon Wad, who awkwardly labeled the problem as "customer selfishness."
Of the 500 satisfied customers they polled, 38% stated that they would keep their positive experience with this dating site a secret. That 38% is broken down to into those that are embarrassed of using a sugar daddy site (18%), and those that want to keep their success a secret from their friends so that they do not end up competing with them on the site (20%). When first hearing of this, I was puzzled since the larger dating sites have numerous satisfied customers vouching for them publicly.
Then it occurred to me that I missed a very obvious point. This poll was taken of "satisfied customers." If that's the case, then why in the world would someone that has found a match be worried about competing with other subscribers of this dating site? Once one of these "satisfied customers" ends up in a relationship, one would think they would close their online dating subscription. The fact that after they have already met someone, 20% of these customers claim that they do not want to compete with other singles on this site is indicative of the type of members often found on sugar daddy sites like SeekingArrangement.com. Many of the subscribers on these types of sites are specifically looking for short-term flings. What separates the sugar daddy niche of online dating from the adult dating niche is that sugar daddy members prefer relationships primarily based on money to those based solely on intimacy.
While I don't judge sugar daddy sites or their users, I do question how Mr. Wad did not see this coming. A site dedicated to connecting people that want to use each other should anticipate that a large segment of its customers may have selfish tendencies.